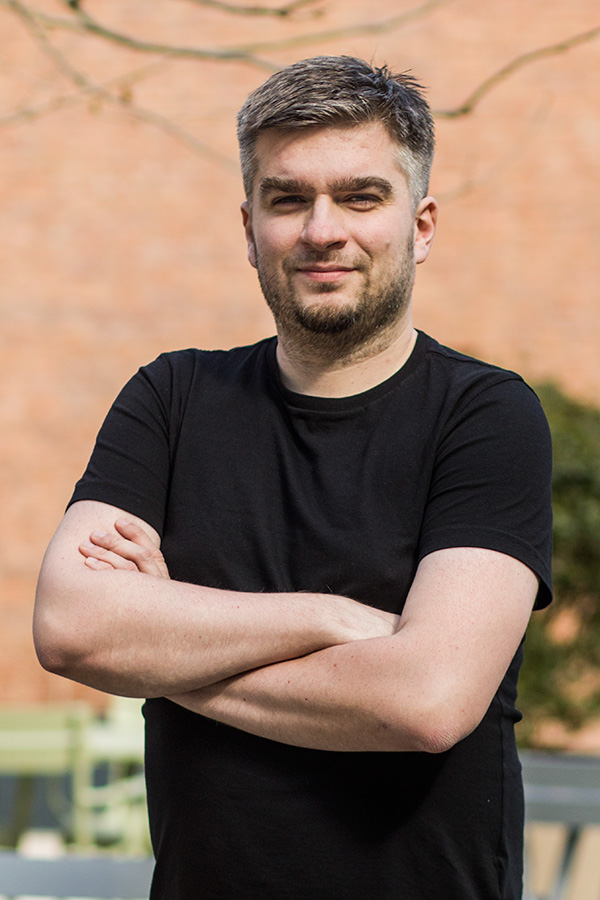 Michal Klembara
He frittered away his years at the Faculty of Mass Media Communication at UCM, but founded the civic association Publikum.sk on the side, with the help of a few friends and fellow students. Their activities gradually led them to start a cultural center. On top of that, he worked for several media outlets and on a few cultural projects around Slovakia and abroad. He worked for the regional government for a while. Apart from managing Malý Berlín, he handles programming, some educational activities and collaborations.
Soňa Jakubove
She studied art history at the University of Trnava and worked at Kunsthalle Bratislava on the side. In 2017, she began to volunteer at events organized by the civic association Publikum.sk. Initially, she handled Maly Berlín's finances and administration. Today, she mostly organizes the center's work, produces literary and theatre events and PechaKucha Nights Trnava, and occasionally curates exhibitions. Along with Pero Le Kvet, she oversees the programming of the writers' festival Ypsalon.
Petra K. Adamková
She finished her studies at the Faculty of Mass Media Communication at UCM with a doctorate in 2016. During her studies, she pursued film journalism, which she still enjoys in her free time. She has been organizing events and doing graphic design for the civic association Publikum.sk since 2009. She has worked at Malý Berlín since day one, handling the visual communication of events and the center itself, administering social media, photographing events and handling the programming of theatre performances for children.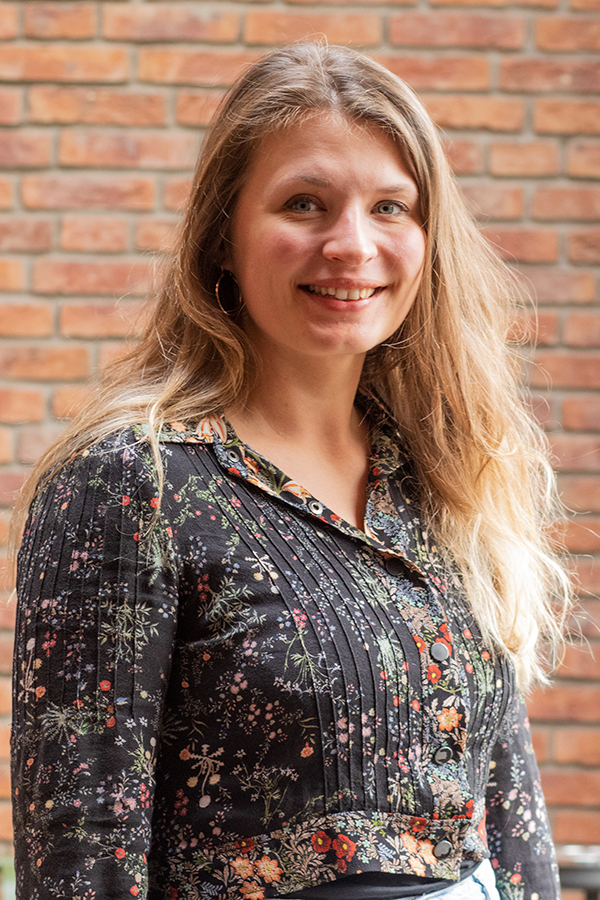 Mária Šimončičová
After several years, she partially returned to Trnava where she was born. She graduated in culture and tourism in Nitra. During her studies, she became an every-year volunteer at the Theatre Nitra festival. She participated in several cultural projects – the World Music Festival Bratislava and the project of Nitra 2026. Besides that, she was working for ÚĽUV (Centre of Folk Art) as a coordinator of creative centres and the Ministry of Culture of the Slovak republic where she was dealing with the policies for cultural and creative industries.
Július Selnekovič
He's been doing sound at concerts and events for over 10 years. He worked with several sound companies, lectured at the Summer School of Sound (2014, 2015 PEVŠ Bratislava) and worked as a sound engineer for the local cultural center in Hlohovec. He currently cooperates with the recording studio Blazy Records. Apart from sound engineering and equipment maintenance at Malý Berlín, he contributes to concert programming, especially the b minor series.
Michal Mikuláš
His road to Malý Berlín lasted almost 20 professional years. He set out on it from the center of the universe, in his case, the small village of Majcichov. He went through jobs that he landed thanks to his communication and organizational skills and especially his knowledge of English, French and German. We here at the center throw the most annoying back-office paperwork at him and he's been putting his extensive experience to a good use as the rental and service manager. So far, he's been able to dig up numbers of everyone that we needed urgently. He probably has yours as well.
Michaela Lehoczká
She studied art pedagogy at Trnava University in Trnava. Since 2019, while still at university, she has been an intern with us working on children's art workshops, which she is now in charge of. She is also developing children's art education, such as summer camps and she also acts as a graphic designer as well as participates in the production of PechaKucha Night Trnava and lectures on art called Raster.
Jozef Trnka
He has a degree in Art History and Theory from the University of Trnava, which he gained under ambiguous circumstances. However, he didn't see himself as a curator, art historian or preservationist. After a year-long internship at a cultural center in the south of Italy, he immediately started working at Malý Berlín as a technician. Julo has been teaching him sound engineering for a few years and he's also responsible for lighting. He handles maintenance of our premises and asked to be in charge of our volunteers, so we obliged.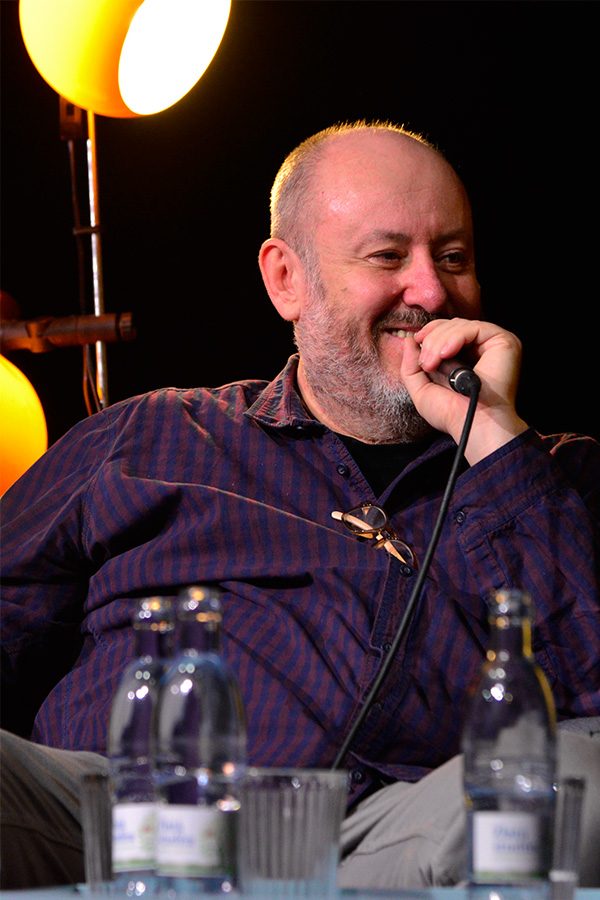 Pero Le Kvet
Peter Volek, which is his real name, is a well-liked bookseller, our external programmer and a host with a unique grasp on contemporary literature. He previously led a series of events called Nights of Literature and later Book Revue, and since 2015, he's been working by our side on the writers' festival Ypsalon. He wrote a few of his own books. His surreal tale titled Boy with Stars for Eyes illustrated by Martina Matlovičová received an award for the most beautiful children's book of fall 2016.
Roman Gajdoš
He studied at the Faculty of Pedagogy at the University of Trnava and later continued his studies in the Intermedia Studio at the Faculty of Fine Arts at the University of Technology in Brno. Since 2015, he's programmed a series of lectures called Raster, where him and his guests explore various topics related to contemporary art. He teaches at the Department of Art Education at the Faculty of Education at the University of Trnava. He works as a curator and art theorist, while being an active artist himself – exhibiting paintings predominantly in the local and Czech environment.
Jozef Lenč
He was trained in mechanical engineering in high school, has a degree in political science from the University of Trnava and currently teaches at the Department of Philosophy at the Faculty of Philosophy at Trnava's UCM. Apart from teaching and science, he organizes lectures within the Sci-fi Philosophy series and debates on a wide range of social topics. He's been working with the civic association Publikum.sk and Malý Berlín as an occasional host and meritorious debater since 2015.
Former collaborators