We originally came to Trnava as students in the mid-Noughties. Our very first activities were meant to liven up our student years and the student years of everyone at the Faculty of Mass Media Communication.
Back in high school, Michal Klembara had started an internet film magazine CinemaView.sk. Once he came to college, others from the faculty joined him in writing about films. All organized events, naturally, revolved mainly around cinema.
Our faculty was using the Oko film theatre as a lecture room, but we did our best to return it to its original purpose by organizing midnight film screenings called NOCvKINE, which we later moved to another local film theatre Hviezda, and a festival of student films called Frejm. Along with Improliga, a contest in improv theatre, which we started during our studies, they were our two longest-standing formats.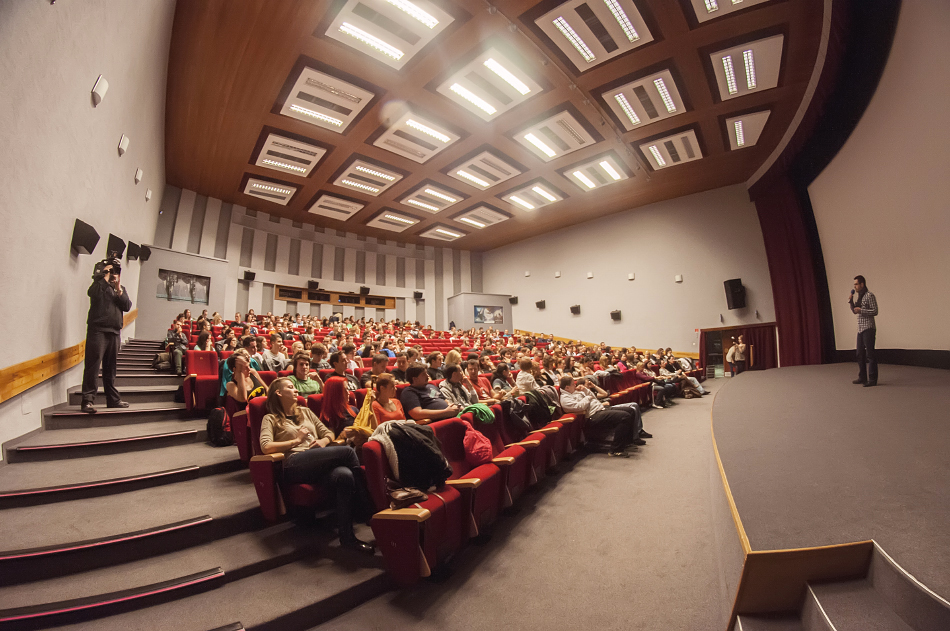 As our interest in culture and art grew and we felt that they would be worth investing systematically, we founded the civic association Publikum.sk in 2009. It has provided a roof over our activities ever since.
Under the new label Publikum.sk, we gradually extended our activities into other areas of culture and public life. In 2011, we obtained a license for PechaKucha Night Trnava, an event focused on the presentation of visual art and design. We organize the popular event to this day.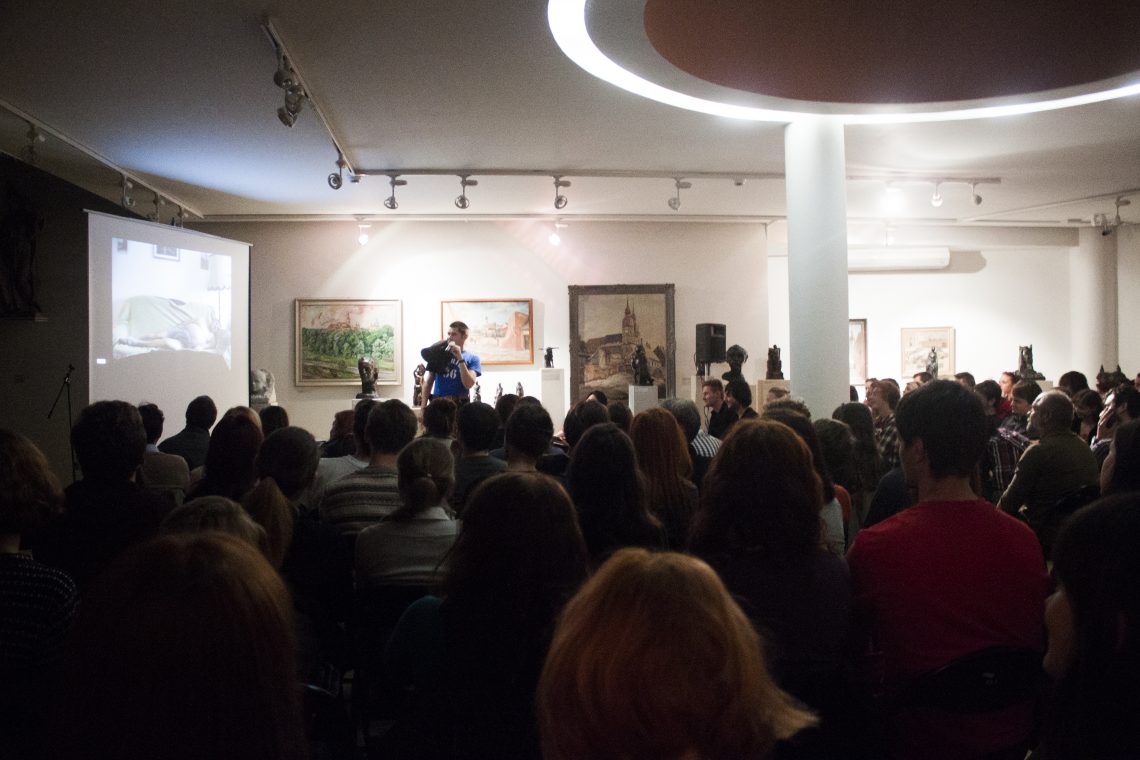 In 2013, we started working on another project, the Malý Berlín cultural center. While the building on Štefánikova 4 was being reconstructed, we found a temporary base in a nearby building on Pekárska St, where we ran a temporary cultural space called Berliner between 2014 and 2017. It helped us become a member of the Slovak network of independent cultural centers called Anténa.
Berliner served us as an incubator and gave us a chance to try running our own venue on a smaller scale – its capacity was just 50 attendees. It was in this period that we founded the writers' festival Ypsalon with Pero Le Kvet. We also curated our first art exhibitions in the bookstore where Pero worked.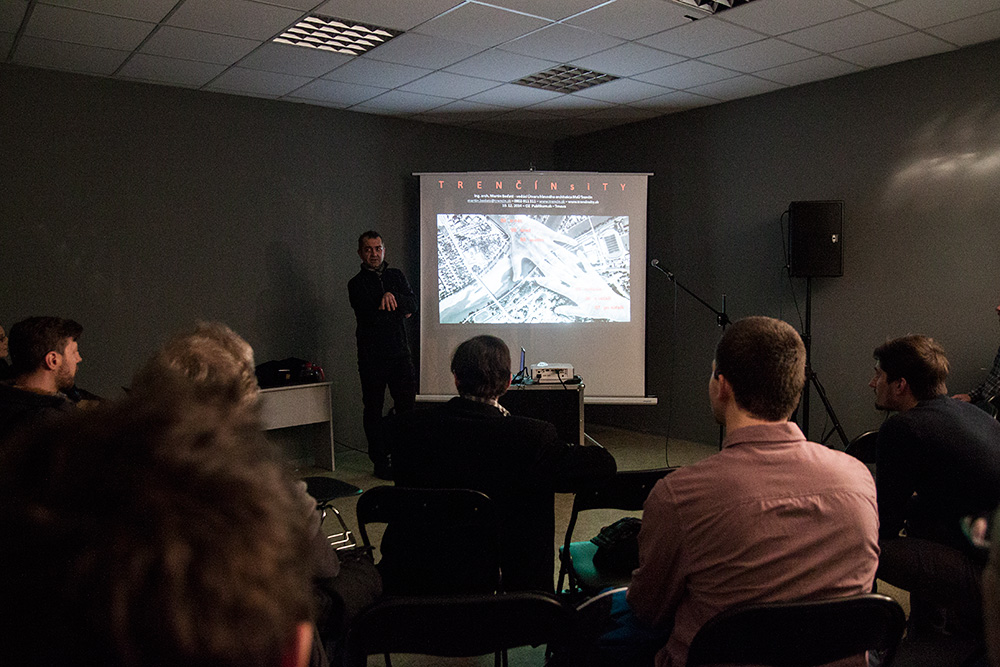 In the case of exhibitions or other events that surpassed Berliner's capacity, we made use of other spaces around the town (such as the synagogue, gallery or film theatre). Cooperating with various local institutions, organizations and personalities deepened our engagement with the public sphere in Trnava.
In 2016, we created a project called Trnava Urban Interventions (Mestské zásahy Trnava), which included 50 suggestions from architects, designers and ordinary people on how to improve the local public spaces. In the following year, we contributed to the publishing of a map of historical technical buildings of Trnava and published our own architectural guide of Trnava titled C20, which describes the most significant buildings from the 20th century.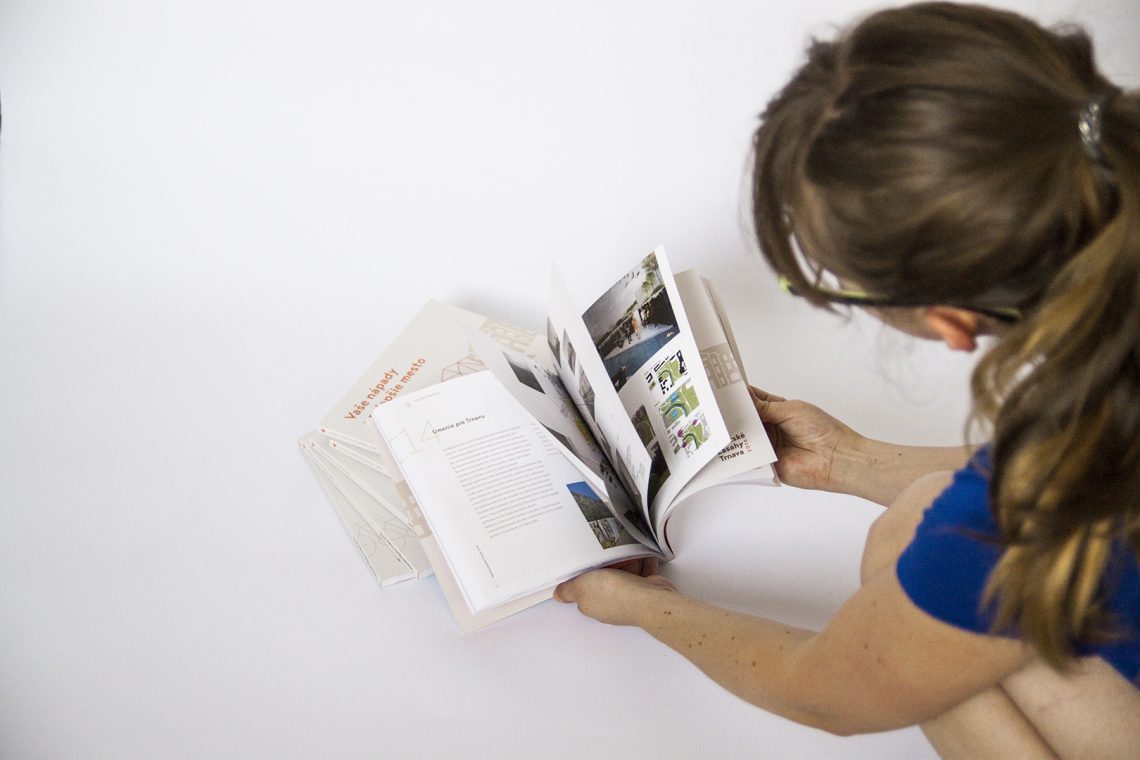 Be it during our studies, after them or in the period before the opening of the Malý Berlín cultural centre, we always believed that independent culture and art are an important element of an active and healthy civil society. They significantly impact the quality of life and the self-confidence of the community for which they are intended. As we see it, that is what gives meaning to both our previous and future efforts.