In addition to our own program, we are pleased to welcome cultural events of other organizations in our premises, also Malý Berlín is a good place for private courses or specialised  events.
The centre has two venues: our main venue is fully equipped for holding concerts, theatres, film screenings or conferences; the small venue is ideal for smaller events such as discussions, workshops or training sessions and is also ideal for catering. You can also contact us if you are interested in organizing an open air event in the Nádvorie courtyard.
If you are considering renting Malý Berlín or Nádvorie, the best way to do this is to write an e-mail with the following information:
– the date and time of the event you are planning,
– expected number of visitors,
– what kind of event it will be (e.g. lecture, concert, workshop, training…).
We're happy to support non-commercial cultural and art events or other socially beneficial projects by collaborating. Send your suggestion right into the hands of our programmers.
Details about spaces you can rent: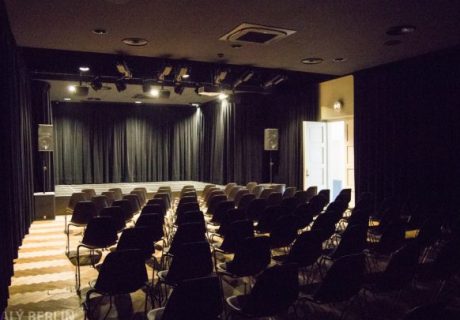 Our main venue is fully equipped with sound and lighting equipment suitable for concerts, theatre…
The small venue is ideal for smaller events such as discussions, workshops and training…